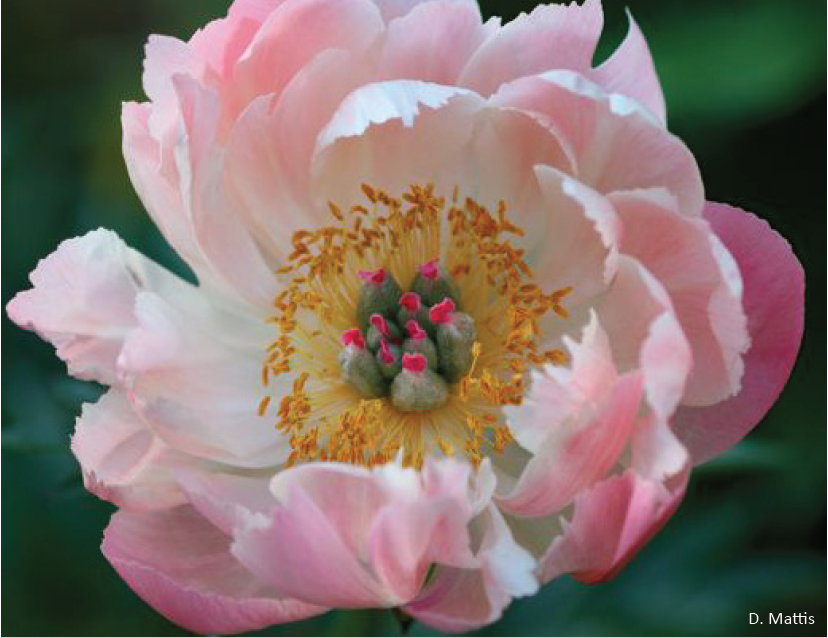 Tree Peony Tour and Reception
with The Mid-Atlantic Peony Society

WHERE: The Wister Center at the Scott Arboretum

WHEN: Monday, May 8, 5 - 6:30 pm
Cost: Free
Join Jeff Jabco, Coordinator of Horticulture and MAPS vice-president, and some MAPS expert members on a tour of the tree peony collection, Itoh hybrid peonies and any herbaceous peonies that might be in flower that early. This is a good chance to meet with MAPS members, see spring in full swing at Scott, and stay for a reception afterwards. No prior registration required
Styer's Peony Cut-flower Production Fields tour
Chadd's Ford, PA

WHERE: The Wister Center at the Scott Arboretum

WHEN: May 23 (rain date May 25) 5:00- 6:30pm
Attendees are welcome to bring their own snacks/drinks/refreshments.
Registration required. Event is free to MAPS members and one guest.
MAPS is invited back to see the cut flower operation of Richard Currie, owner, of Styer's Peonies. He will show us around the production fields in Chadd's Ford, one of seven locations for this cut-peony business that has a total of 120 acres in operation and 200 varieties. This will be an informal tour but a great opportunity to see acres of peonies in bloom and hear about the cut-flower business.

For more information on Styer's Peonies see: styerspeonies.com/about-us/